Thank you to Shirleta and Laura for closing out our 2014-2015 season. And thank you to all our supporters for making Carroll Cafe a success for yet another year. Come back in October for more great music!
June 12, 2015 • 7:30 p.m.
Reservations are highly recommended, as many shows sell out.
Shirleta Settles has the innate ability to connect with and include her audiences of all ages, whether through singing, storytelling, drama, spoken word, staff development, or on recordings.  Her 15-year experience as a bandleader and lead vocalist for a 10-piece variety band, Marquise, has honed her ability to share her talent in a variety of venues and genres—R&B, jazz, blues, pop, and gospel. Joining Shirleta will be Skip Fennel on piano and Wes "Sugar" Biles on bass.
Shirleta has traveled nationally and internationally, sharing her gift of music and storytelling at festivals, schools, and political arenas as well as in private engagements. She has been featured on FOX 5 News as an outstanding vocalist/entertainer.
"Shirleta is a dynamic performer, who knows what it means to entertain an audience!" —Esther Williams – Co-founder and manager of the Washington Jazz Arts Institute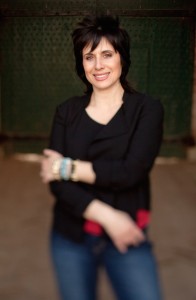 Laura Baron is known for her passionate delivery, her beautifully crafted songs, and her expressive, sultry jazz and blues vocals. She fills a venue with the emotion of her lyrics and the beauty of her voice. Joining Laura will be Dave Ylvisaker on piano and  Pat Quinn on bass.
Laura has received over 20 awards from the Mid-Atlantic Song Contest, including 3 GOLD awards, for Peace Someday , Kindness Don't Rest Easy, and Winter Don't Own Me.
She is the recipient of three 2014 Wammie Awards: Contemporary Folk Vocalist and Recording & Song of the Year. Laura was a 2014 Finalist in the UK Songwriting Contest for A Little Note, a song about a woman who breaks away from an abusive relationship. All she leaves is "a little note" telling him goodbye.
"…low key jazz-tinted musings…brisk and engaging."
—Mike Joyce, Washington Post